Canada Visitor Visa aka Canada Tourist Visa or Canadian Temporary Visa or Temporary Resident Visa (TRV) is issued to tourists on a temporary basis who travel to Canada for vacation or leisure. It is temporary Canadian immigration to promote tourism which will help its economy and yield foreign currency.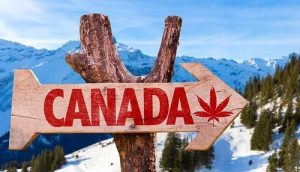 Canada is famous for its scenic beauty with a diverse and cosmopolitan environment where language is not a barrier for the tourists as the English language is spoken throughout Canada apart from French and Punjabi. It has popular places like Niagara Falls one of the most flocked places by the tourists across the globe, besides other natural beauty which can be witnessed through Banff National Park and the Rocky Mountains, Gros Morne National Park, the Bay of Fundy to name a few. Major cities are Toronto, Montreal, Vancouver, Ottawa, and Quebec.
However, this visa is issued for a maximum of six months to explore and see the rich culture and tradition of Canada and its people and their lifestyle. This type of tourist visa consists of – Single entry visa and multiple entry visas.
The eligibility criteria for Canada Visitor Visa one must have a valid passport with two vacant visa pages, proof of stay as temporary, detail of the person in Canada, financial creditworthiness, along with two PP with white background and no borders, all these with the requisite application form to be submitted and an authentication to abide by the laws of the land.
So, it's time to bag pack and explore the new frontier that waits for a new guest.